214 4th St NW, Steele, ND 58482
"we do not belive our residents live in our facility ...we work in their home"
The Golden Manor specializes in 24 - hour basic care services for those who need assistance with daily living. Our full - time residency program offers 25 private room suites - each offering a secure, home - like environment designed to meet the individual needs of those we serve. With 2 full - time, 2 part-time nurses, nurse aids, medication aids, a full time cook staff, housekeeping staff, night staff and an activities coordinator, you can rest assured your loved one will have all the attention they deserve - day and night. Freedom of movement, socialization, activity programs and community events all contribute to an environment that helps those who reside at Golden Manor to achieve their maximum social, mental, physical and spiritual potential.
The Golden Manor offers 25 private suites, each with an open layout, quality furnishings and a central big, bright window. Our suites feature cozy, neutral colors, and each one includes its own private bathroom. Residents are encouraged to bring their own flare to their rooms by hanging pictures, adding their own furniture, adding a TV and whatever makes it feel like home!
The Golden Manor's private suites are positioned along three exquisitely decorated hallways, that are all connected by a central great room and coffee area. From there you walk down a slight open corridor, passed the pool table room to a large dining area and luxurious living room. Our open floor plan allows you to see virtually the entire facility no matter where you are, creating a sense of freedom and comfort for our residents. Off the dining room area, you will find an exercise room with all kinds of equipment to suit your exercise needs. On the end of the north hall is our activity room and beautiful chapel which leads outside to a magnificent courtyard, garden in the spring/summertime and manicured circular walking path.
Activities at the Golden Manor are meticulously planned and always allow for a failure-free environment. They are designed to be stimulating yet challenging and are geared towards the unique interests and abilities of our residents. Residents can choose to participate in a number of activities on a daily basis, including cards, games, puzzles, bingo, exercise, pool, baking, arts and crafts, sing-a-longs, religious services (nondenominational), gardening (seasonal), walks outside and much more! Plus, we often offer planned outings and hold special events like music entertainment with dancing and holiday parties throughout the year. If at any time our residents choose to skip our activities, our friendly staff provides one-on-one interaction.
Furthermore, freedom is an important privilege our residents deserve, so we abide by their requests to run errands, go shopping or to simply go for a drive outside of the facility. We also provide transportation to and from any appointments - medical, dental, etc. as needed. As long as their safety is ensured, we are willing to accommodate them in any way possible!
Hygiene and Personal Care
At the Golden Manor we offer professional, one on one bathing assistance to residents in our luxurious bath house with walk in jetted tub or shower options. Residents are also assisted with any other personal and hygienic tasks deemed necessary on a daily basis and are treated with the utmost dignity, discretion and respect. In addition, we provide nail trimming/filing, haircuts and styling from blowing out to curling in our very own hair salon!
Visitors are always welcomed and encouraged! Whether it be family, friends, kids or pets, we encourage visitors to join us for meals, activities, field trips or just to relax with residents. There are no visiting hours as family members are welcome to come and go as they please.
At the Golden Manor we have a full-time kitchen staff that prepare delicious, home-cooked meals for breakfast, lunch, dinner as well as mid-morning, afternoon and evening snacks. While we have set mealtimes and a set menu, we will always accommodate our residents' requests for other food or beverages. In addition, it's not out of the ordinary to take our residents on monthly outings to local restaurants!
The Golden Manor is professionally staffed with nurses and Medication Aide specialists who diligently administer and keep daily record of the medication demands of each resident.
Private suites are deep cleaned with bed linens washed and changed weekly. Deep cleaning includes disinfecting bathrooms, dusting, vacuuming and shampooing carpets and/or furniture where necessary. Our diligent housekeeping staff also washes each residents' personal clothes and delivers them back to resident rooms on a regular basis. Daily room housekeeping tasks include emptying garbage, collecting laundry and providing clean, fresh hand towels and wash cloths in bathrooms in rooms not scheduled for deep cleaning.
Directly attached to the Golden Manor facility, you will find the home offices for Kidder County Chiropractic and Dakota Physical Therapy. We are proud to host these professionals and onsite services directly to our residents and the community at large!
Here at the Golden Manor our core value is in our deepest commitment to our residents. We don't just say this; we live it! This is the reason we are so successful helping our residents live happy fulfilling lives, as well as give their families the peace of mind in knowing their loved ones have the best care in the kindest, most compassionate environment.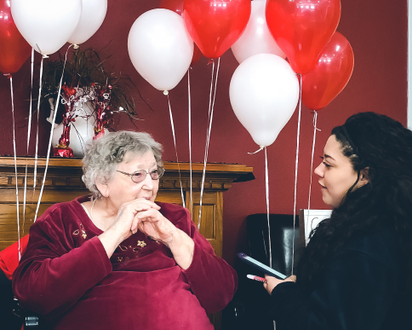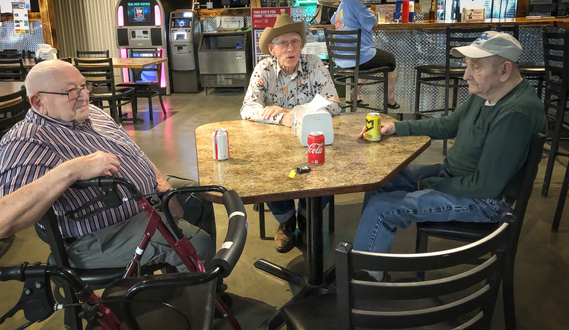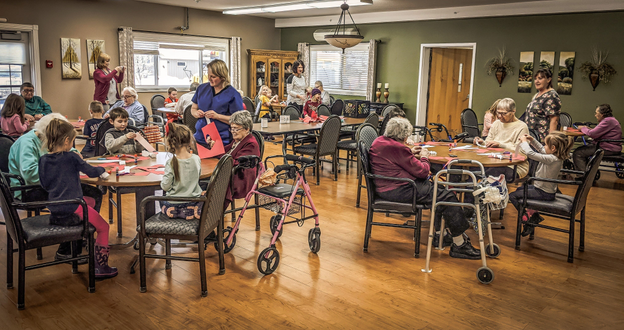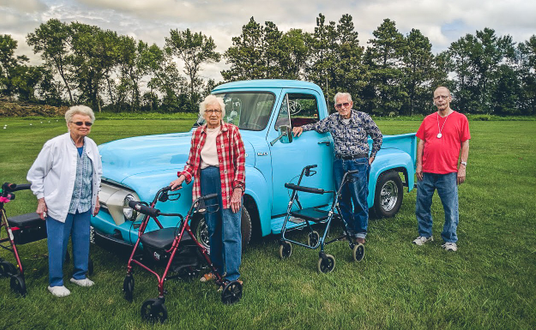 "What our clients and residence have to say"

"What our clients and residents have to say"

"What our cleints and residents have to say"
Administrator and Registered Nurse (RN)
Licensed Practical Nurse (LPN)
Feel free to write, call or visit us. We really love to communicate with our future clients.
214 4th St NW, Steele, ND 58482 Find us on Facebook